Kermit mask for cosplay
This year 13 year old Barbara was the classic "Kermit the Reporter". Sadly there were no kid or teen cosplay competitions at Chicago's C2E2 this year. Reedpop changed the rules. No contests for anyone under 16 years old.
I'm hoping that Barb will be helping more and more on future projects. She got a sewing machine for Christmas and has been taking sewing classes.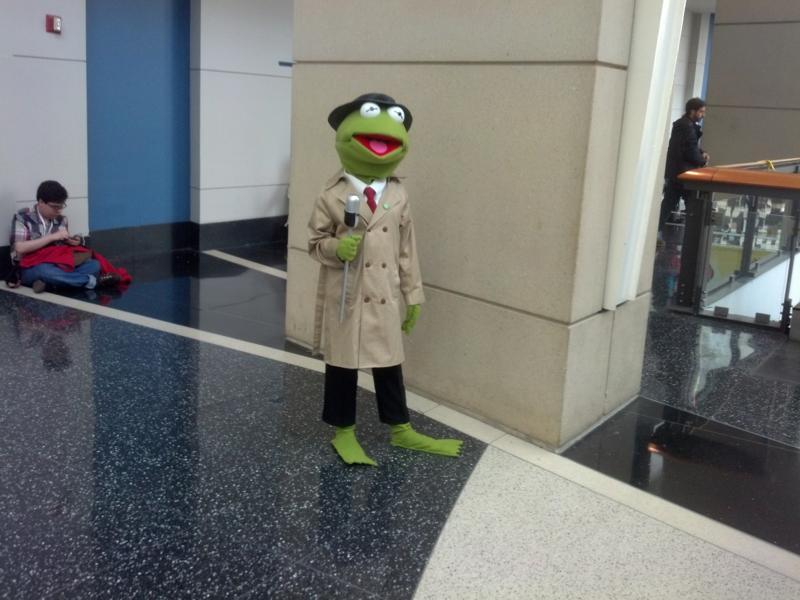 "Hi Ho, Kermit the Frog reporting from C2E2"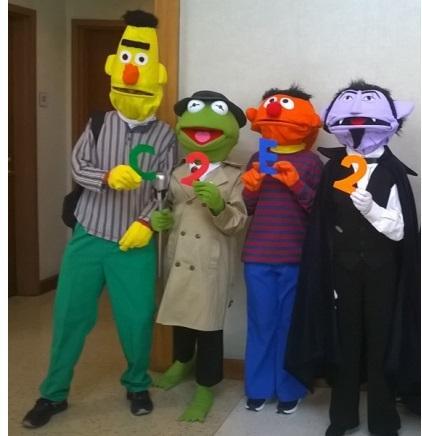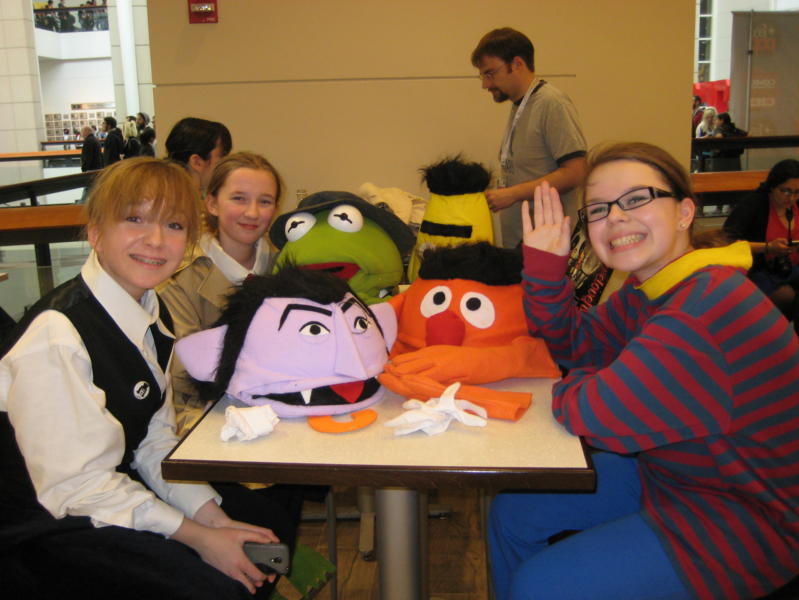 The Adams family cooling off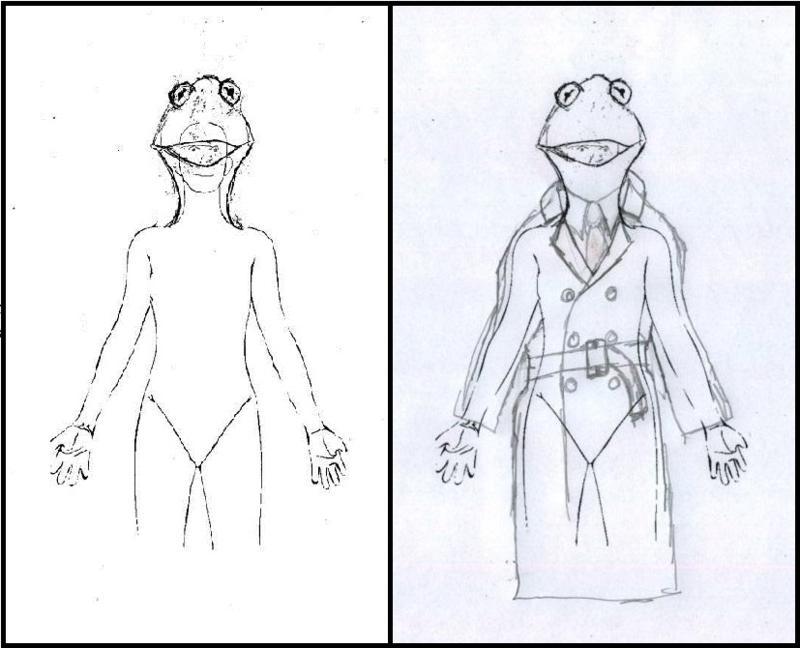 Basic sketches I made while figuring out "How to make a Kermit mask". There are not many good examples of Kermit the Frog cosplay on the web.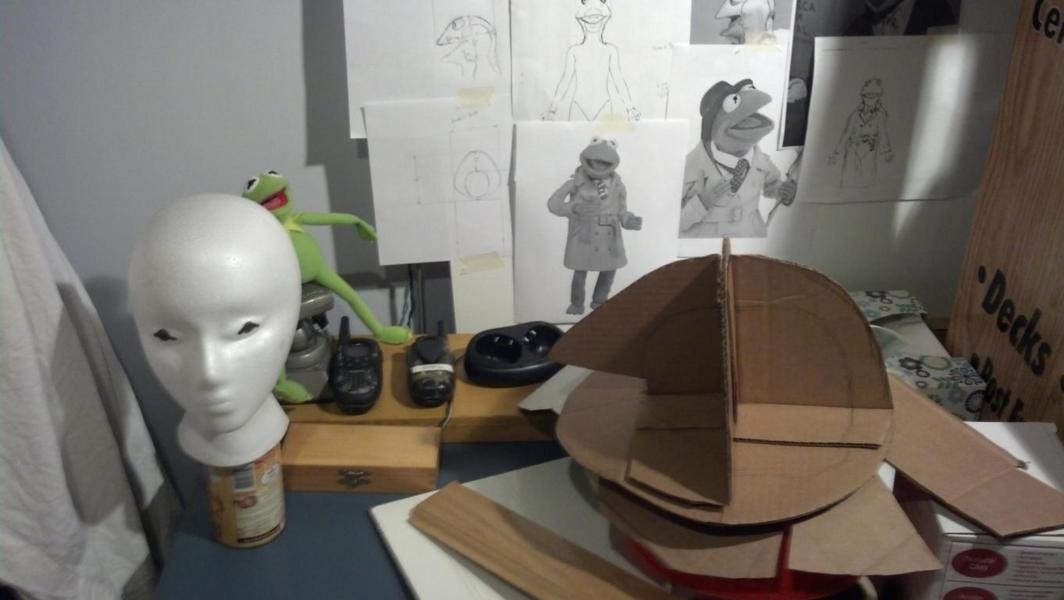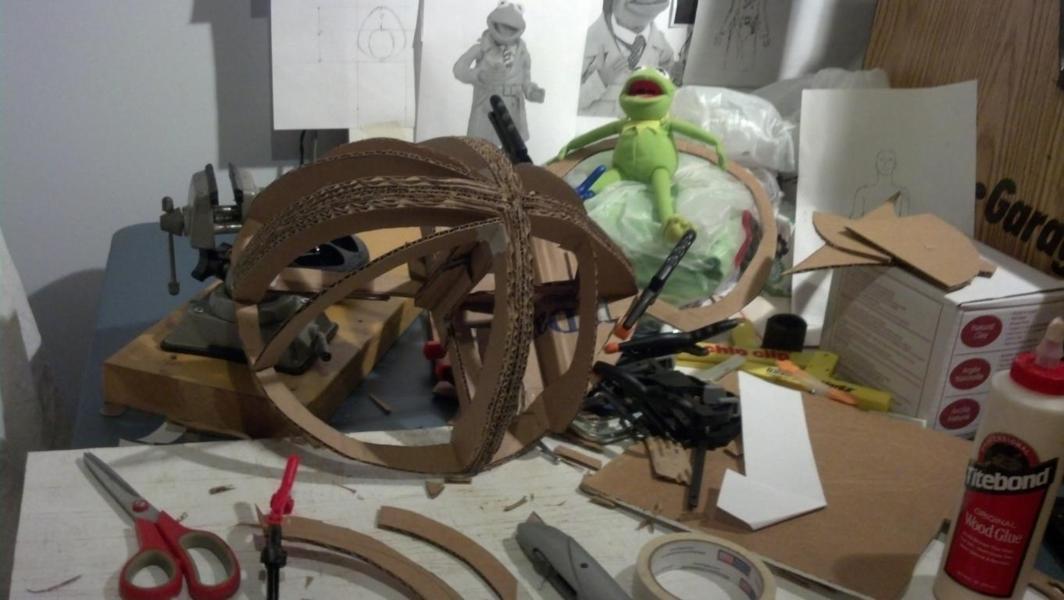 Cutting and gluing lots of cardboard arches to form top dome.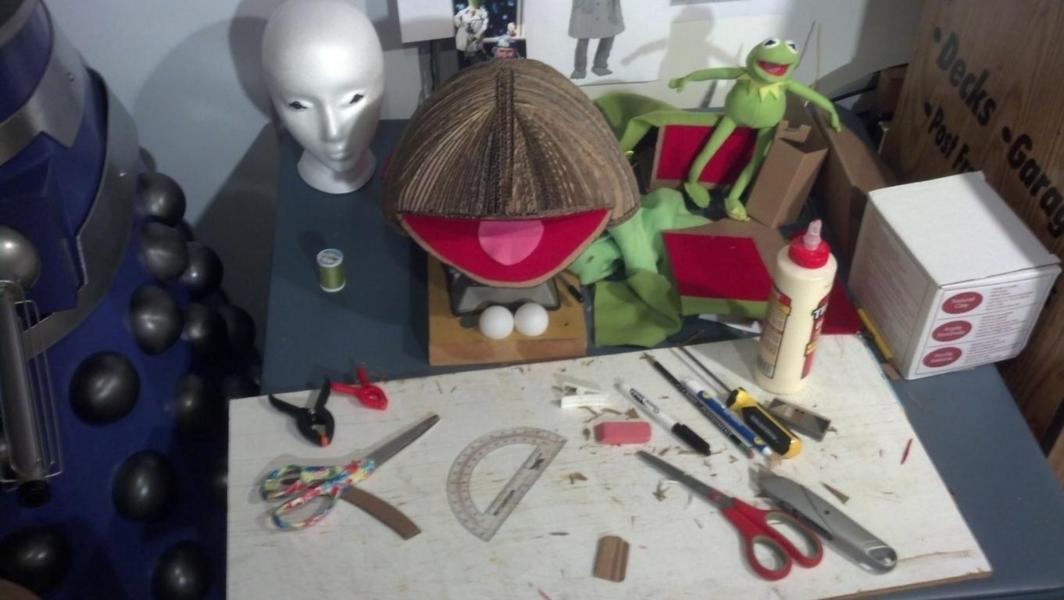 At this point, something was wrong with the shape. It looked too much like a Ninja Turtle.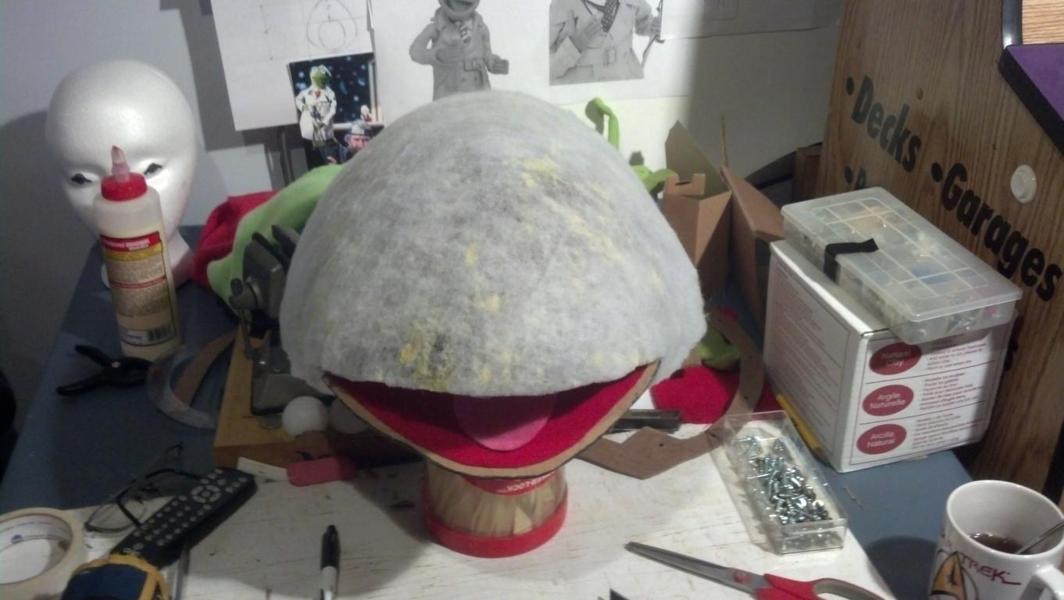 A thin layer of batting, then fleece was stretched over the dome and glued to the hardboard ring. Don't use felt, it doesn't stretch.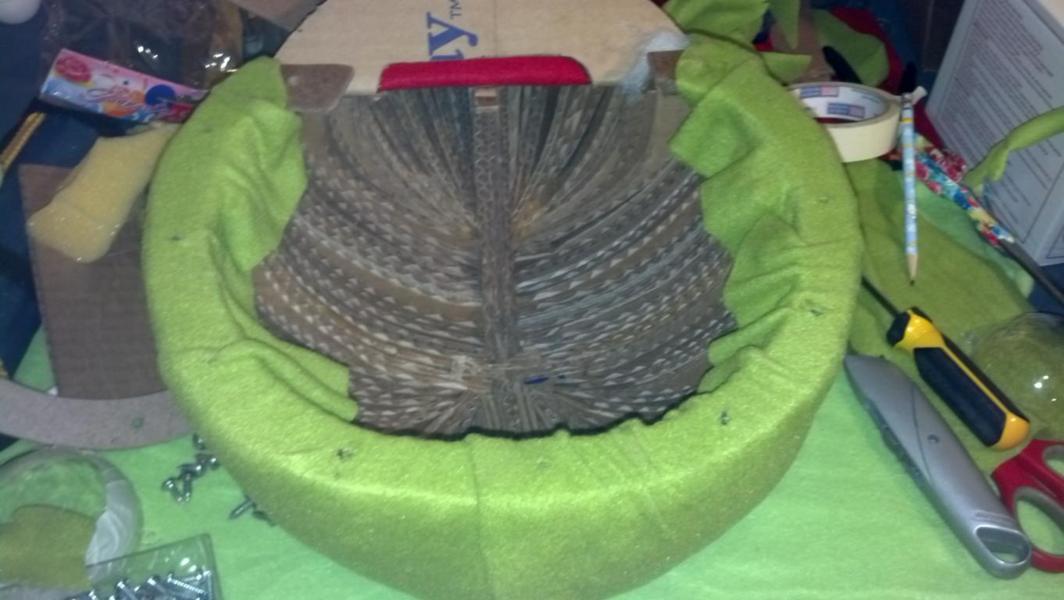 Hardboard (aka Masonite) rings allow top and bottom sections to be attached.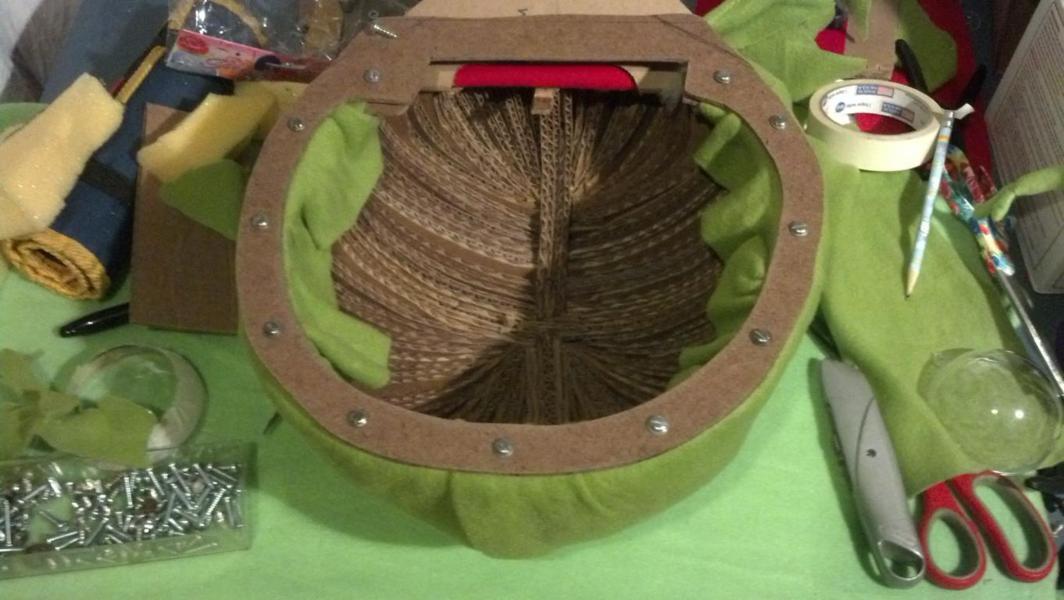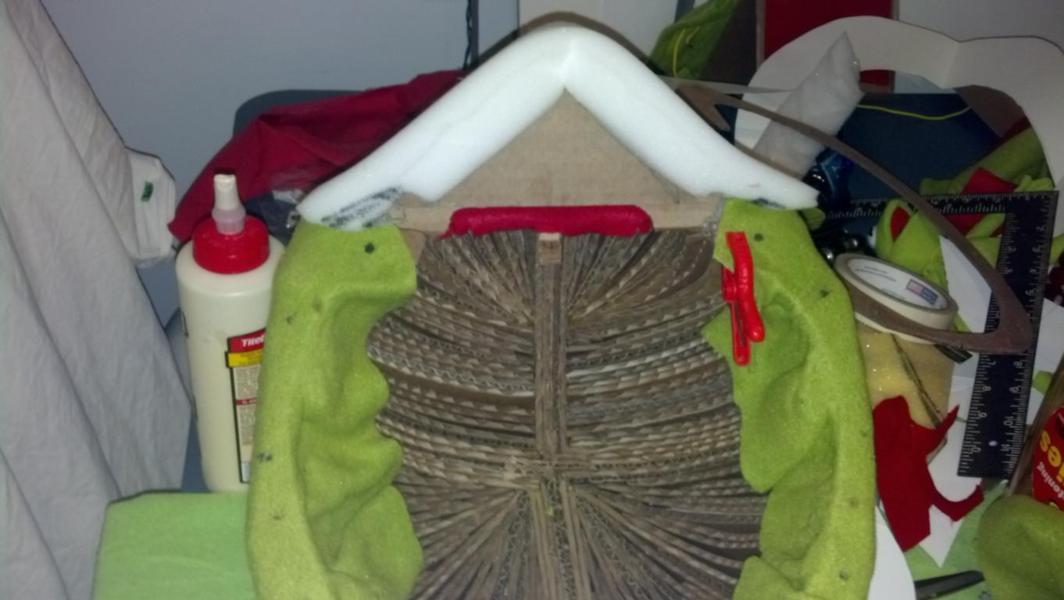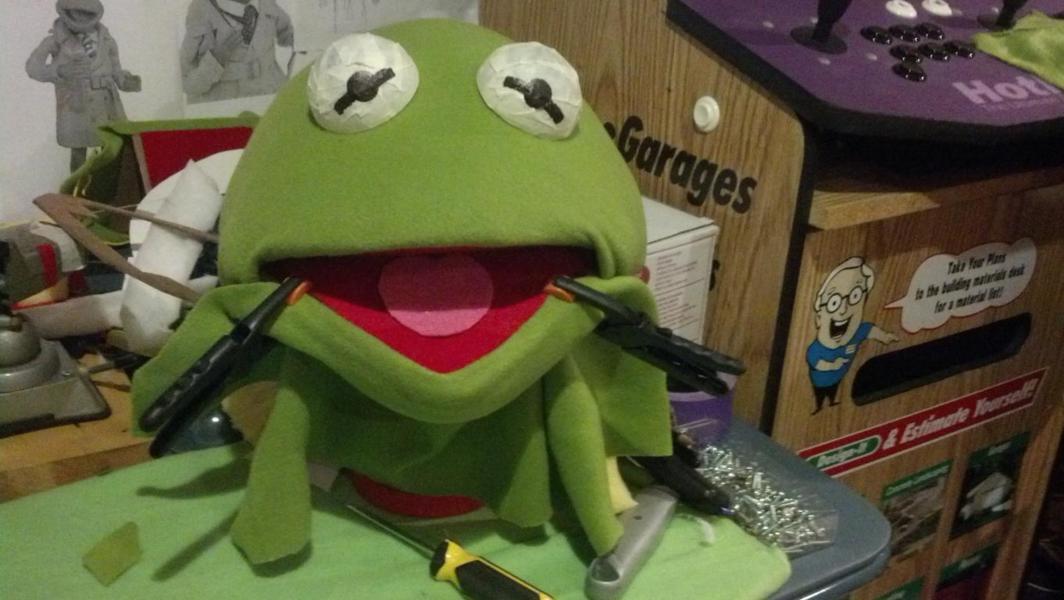 The pointed lower mouth piece totally changed this from a turtle to Kermit.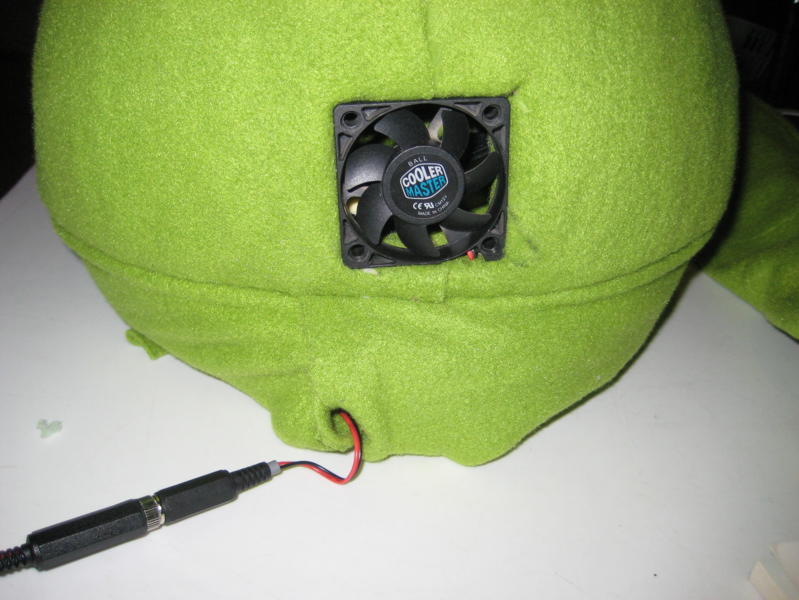 Foam rubber in lower half finishes the shape of the head. Cooling Fan will be hidden by rear brim of hat. The only other opening is small mouth hole. This frog cooks without the fan.
A mesh top was added to the hat later.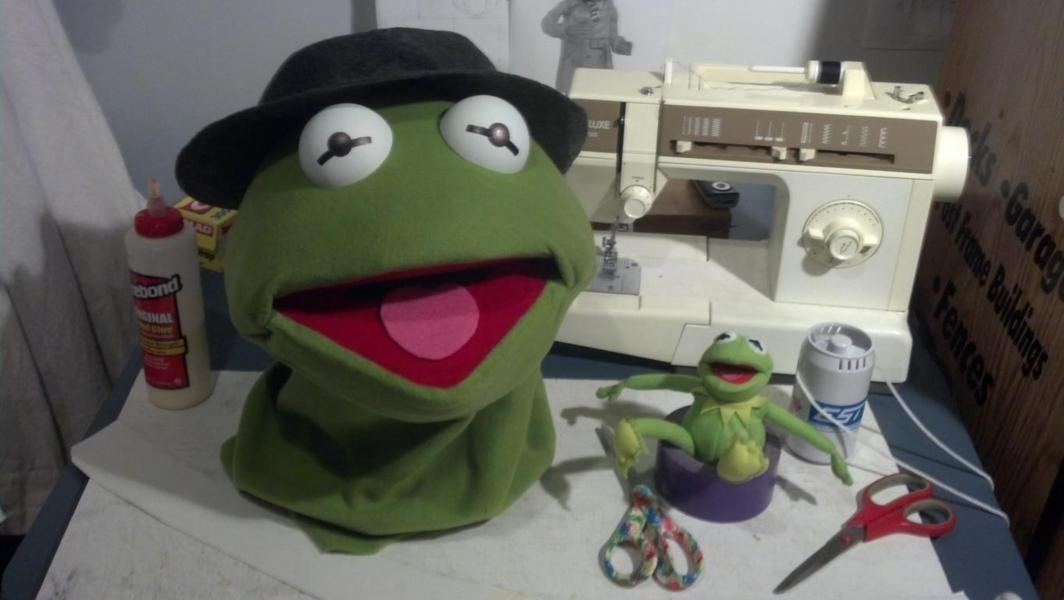 The hat was made from felt "painted" with a mixture of Elmer's carpenter's glue and water to make it stiff.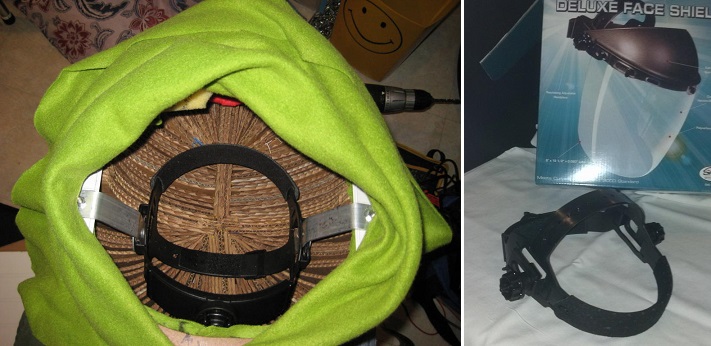 Mask is comfortably held in place with headgear from a face shield purchased from Harbor Freight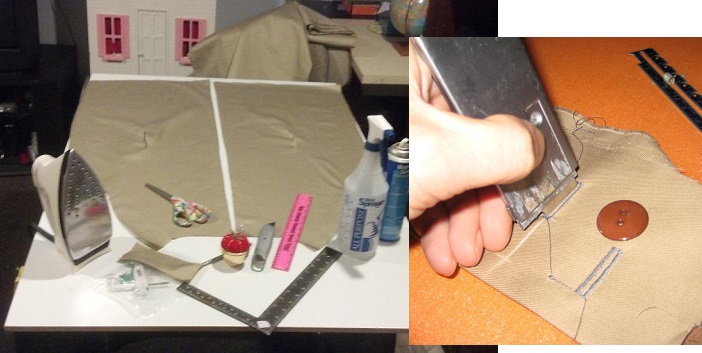 My first button hole ever!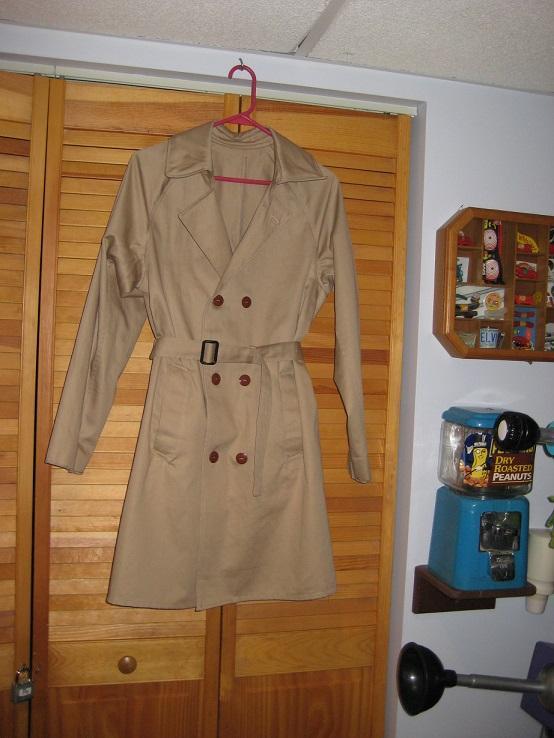 This small trench coat took 4 weeks to make. I don't sew much, maybe fix a hole in the pocket or something minor. This coat was a major accomplishment.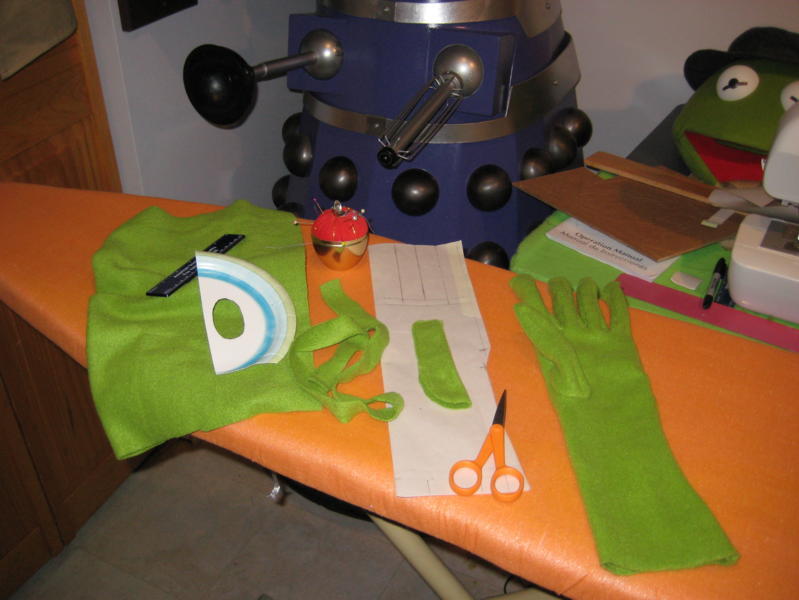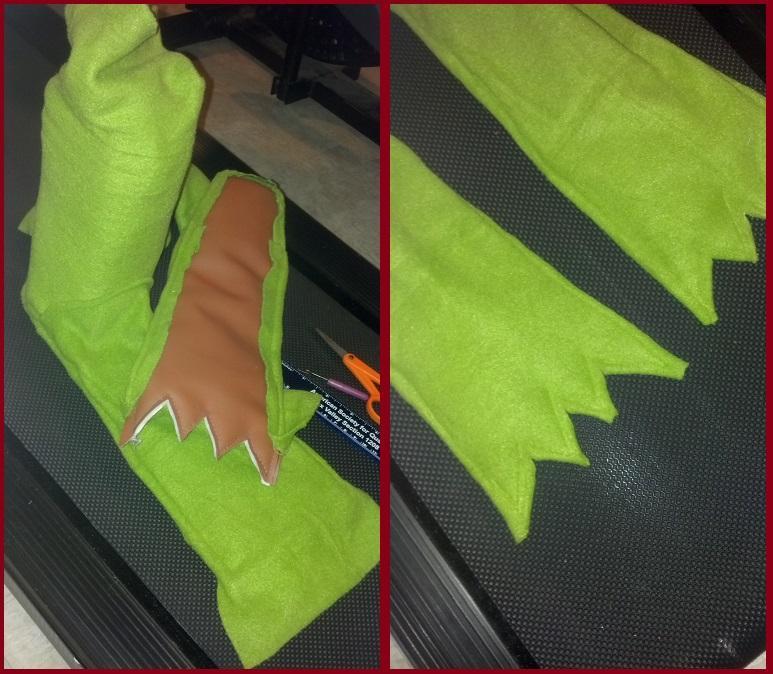 Vinyl or "pleather" bottoms for the Kermit's feet.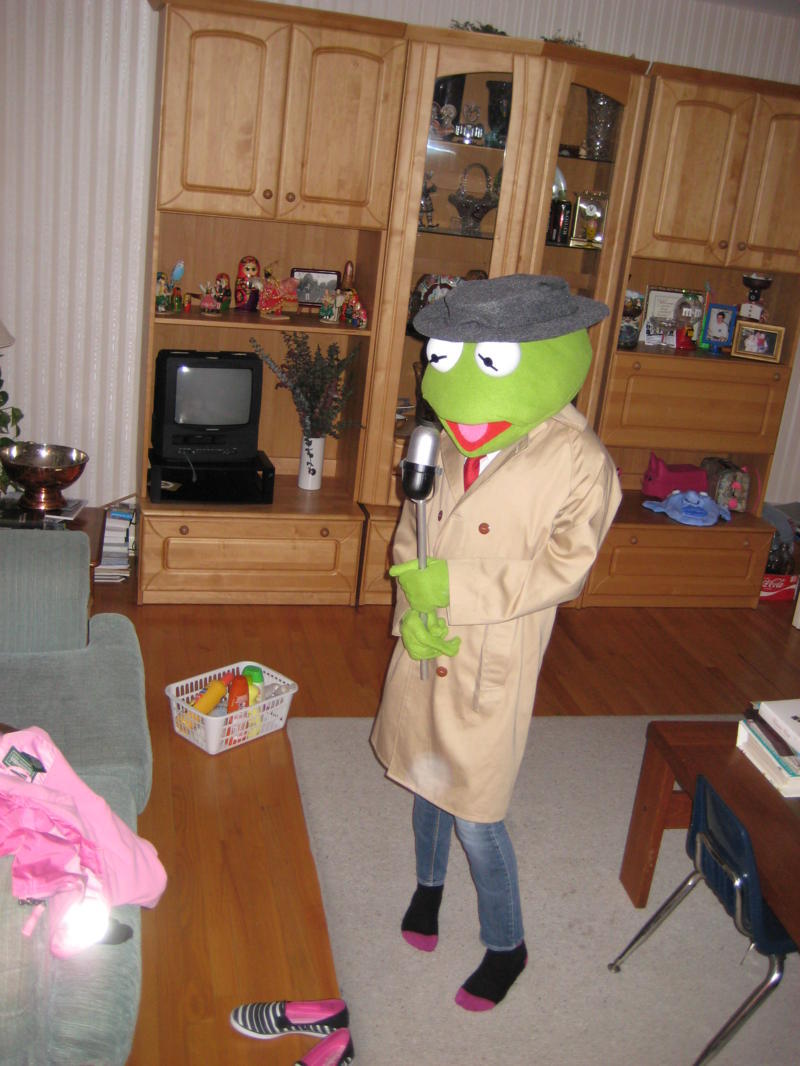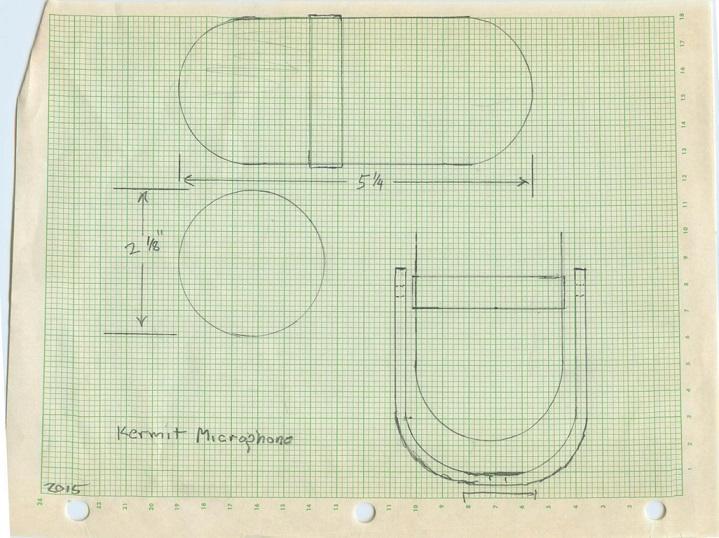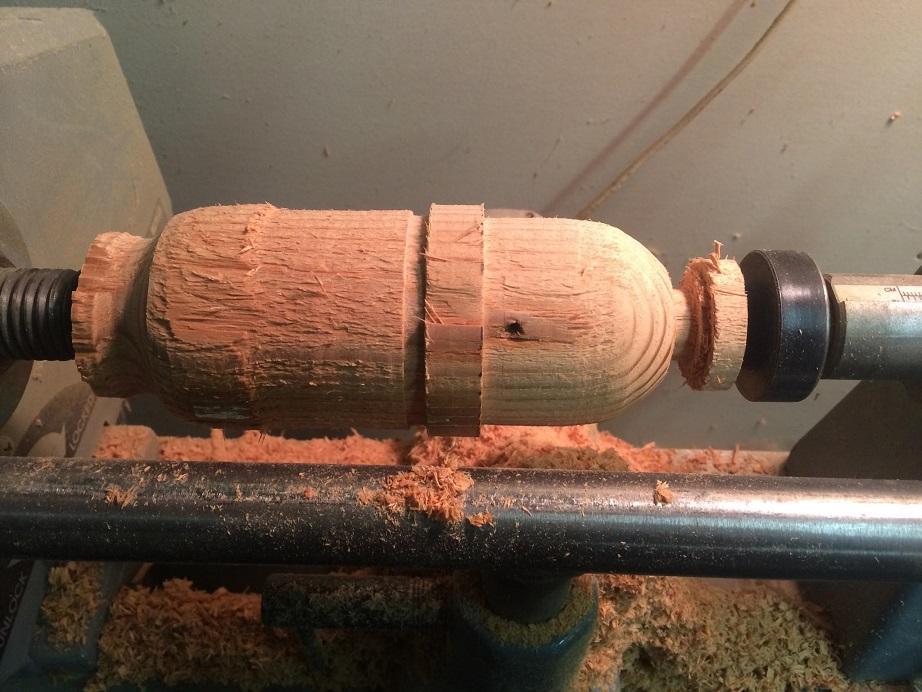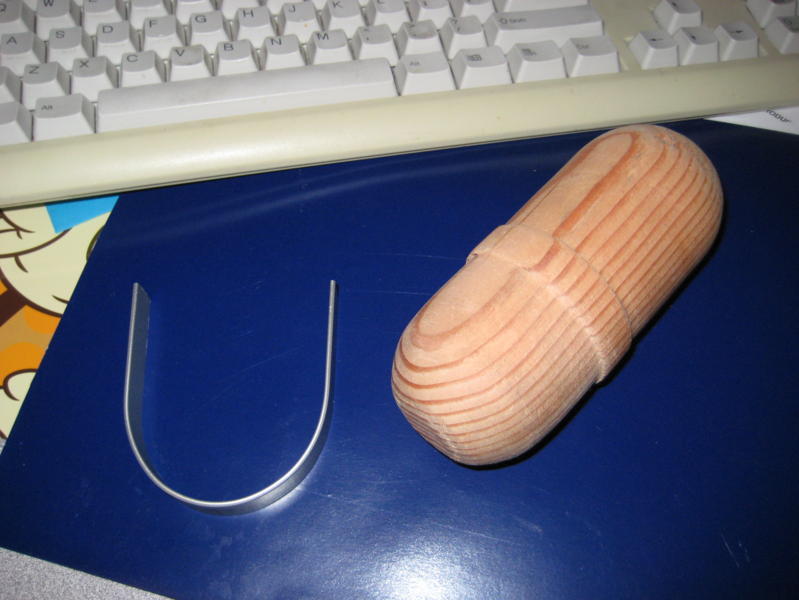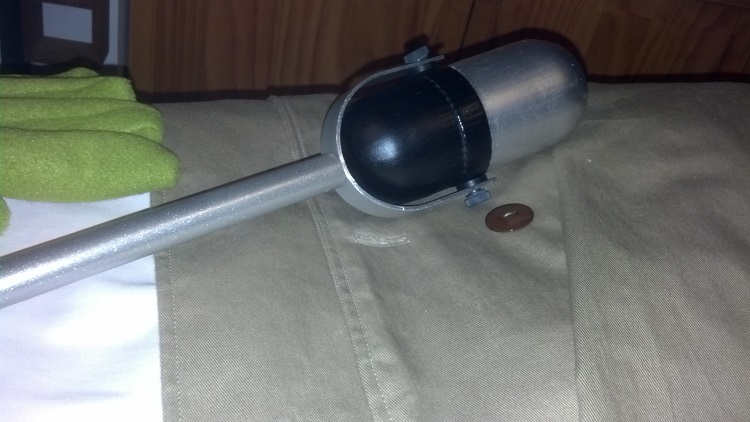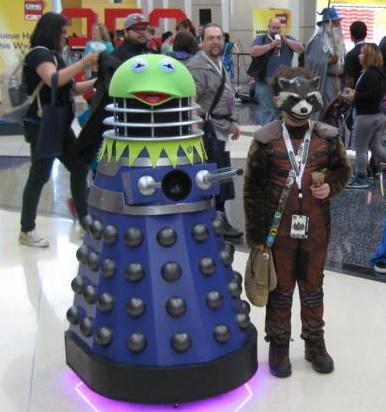 Kermit the Frog and all Muppets characters are trademarks of The Muppets Studio, LLC. Sesame Street characters are trademarks or copyrights of Sesame Workshop.
We do not profit from or sell anything related to Kermit or the Muppets. Nigel the Purple Dalek was built by us solely for our own enjoyment.
We do not sell Daleks! Dalek is a copyrighted trademark of © BBC / Terry Nation 1963. Licensed by BBC Worldwide Limited.
This page and all pages of snarpco.com Copyright (c)2016 by Chris Adams. Blah, blah, blah.