---
Click on "
SEE NIGEL
" to see where Nigel will appear next
Chicago TARDIS November 26-28, 2021
---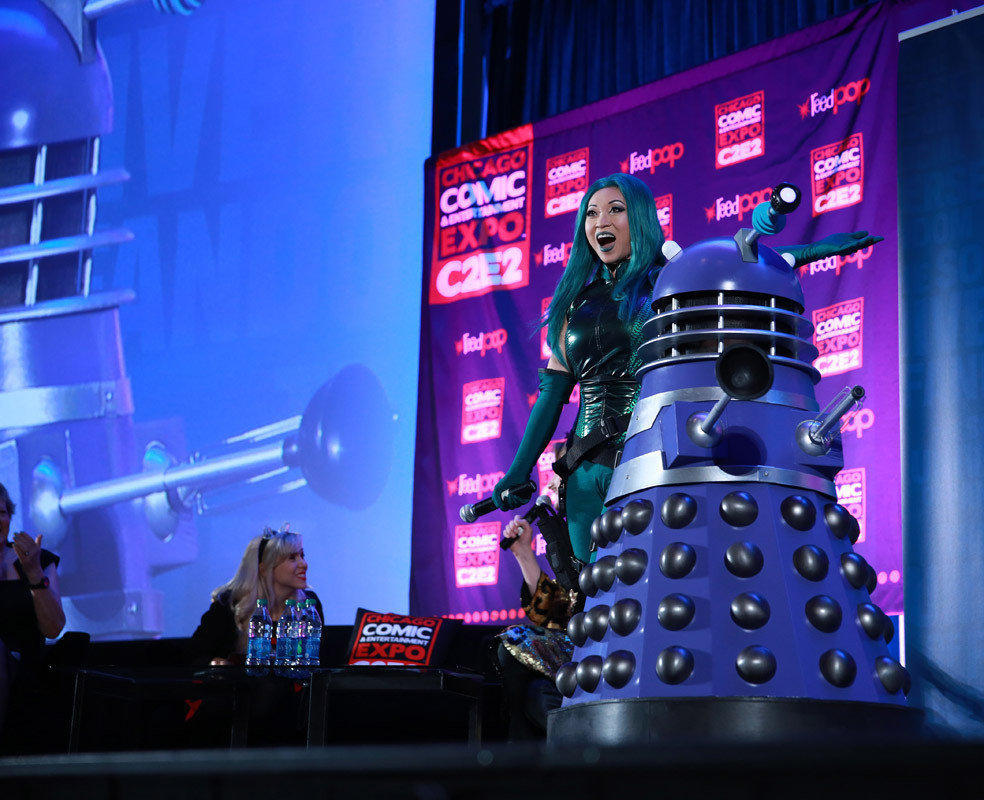 Barbara (and Nigel) on stage with Yaya Han at the 2014 C2E2 Crown Championships of Cosplay
Nigel appears in Time Crash's video Oi Spaceman!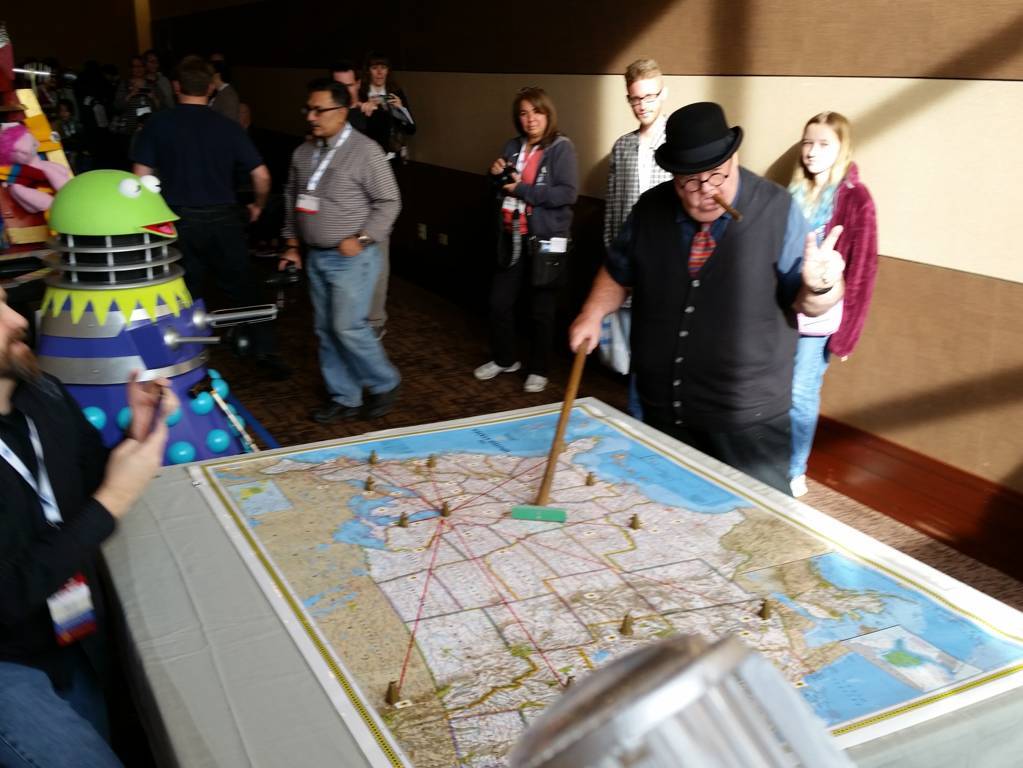 Ian NcNeice in Dalek Alley at Chicago Tardis 2015
fun at Chicago Tardis 2015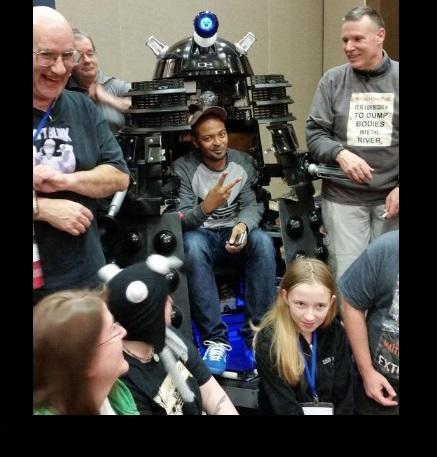 Barbara hanging out with Mickey, aka Noel Clarke
---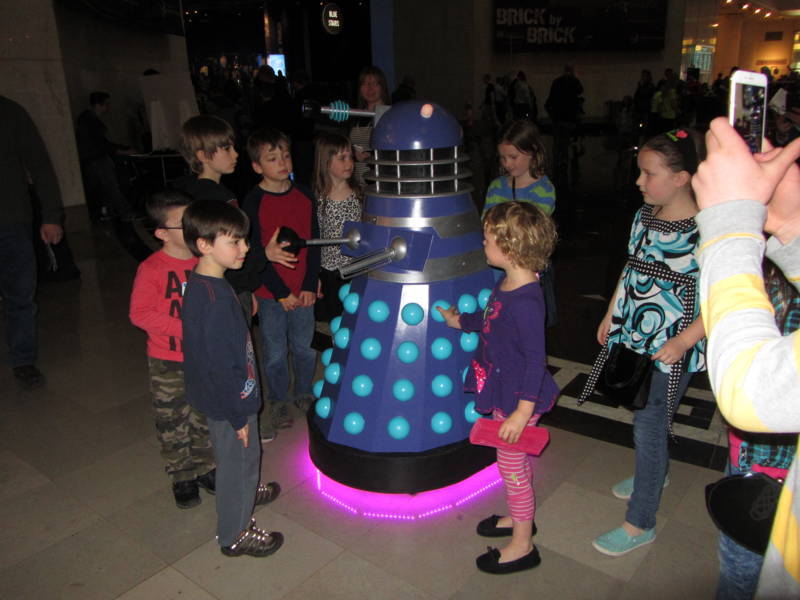 Nigel was very popular at the Museum of Science and Industry's Robot block party
---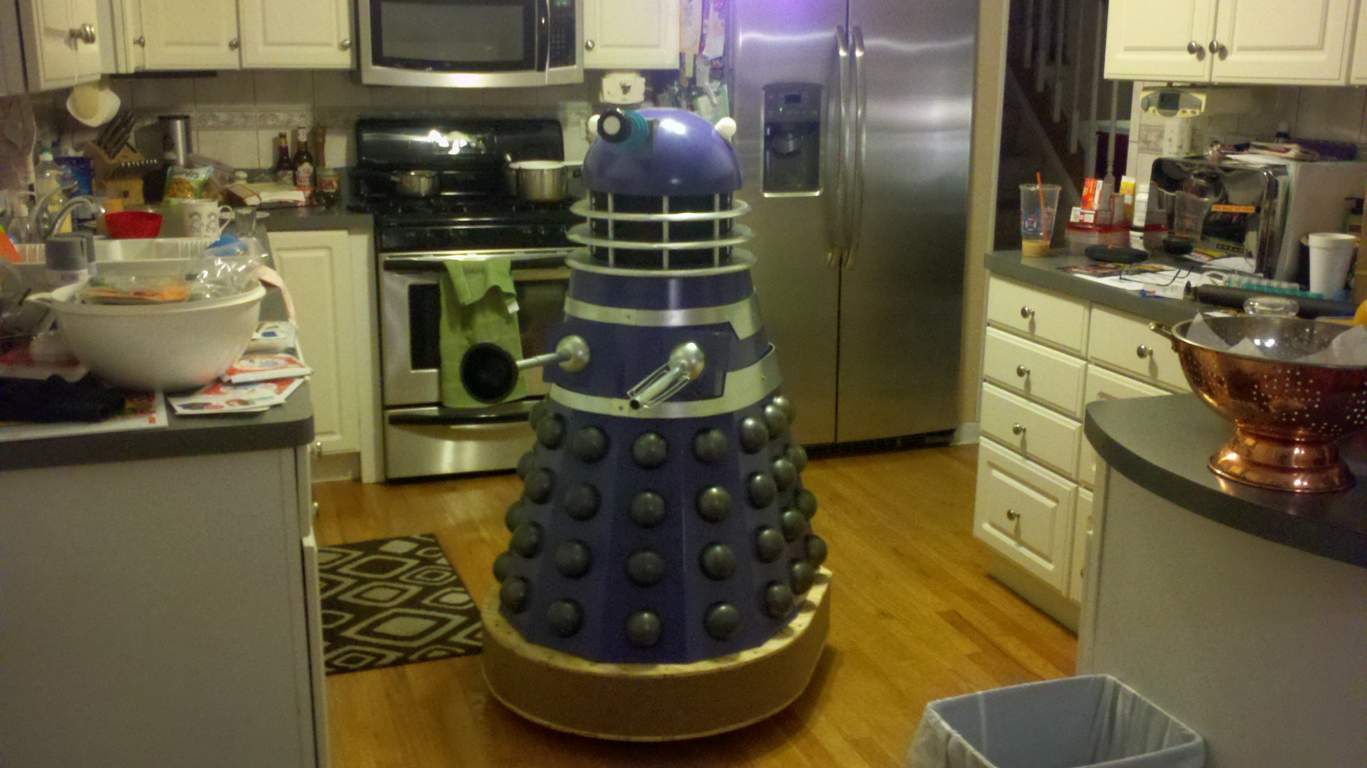 Young Nigel looks right at home with our stainless steel appliances
Why is the Dalek named Nigel?
A few of the reasons:
| | |
| --- | --- |
| | Nigel is definitely a British-sounding name |
| | The song "Making Plans for Nigel" by XTC |
| | Nigel Tufnel, the lead guitarist for Spinal Tap |
| | Nigel Planer, you may know him as Neil from "The Young Ones" |
Follow @Dalek_Nigel on
return to snarpco.com
---
Download the Nigel the Purple Dalek Coloring Page
---
Nigel the Purple Dalek was built by us solely for our own enjoyment. We do not sell Daleks! Dalek is a copyrighted trademark of © BBC / Terry Nation 1963. Licensed by BBC Worldwide Limited. This page and all pages of snarpco.com Copyright (c)2019 by Chris Adams.